FAQ
Find commonly asked questions and general information here. If you don't see what you're looking for please use the message bubble to ask. We're happy to help.
Deals & Steals
Subscribe to emails to get news, blog posts updates, and access to private sales. We offer sales and promotional to our subscribers. It's free to sign-up and you can even invite your friends. Sign-up for emails to access your first promotion.
Sign up today!
NFT VIPs
When you purchase my NFTs this gives you the ability to purchase merchandise from my shop specific to your NFT. Some NFTs also give you discounts on a collection of items. See NFT details when purchasing.
Learn More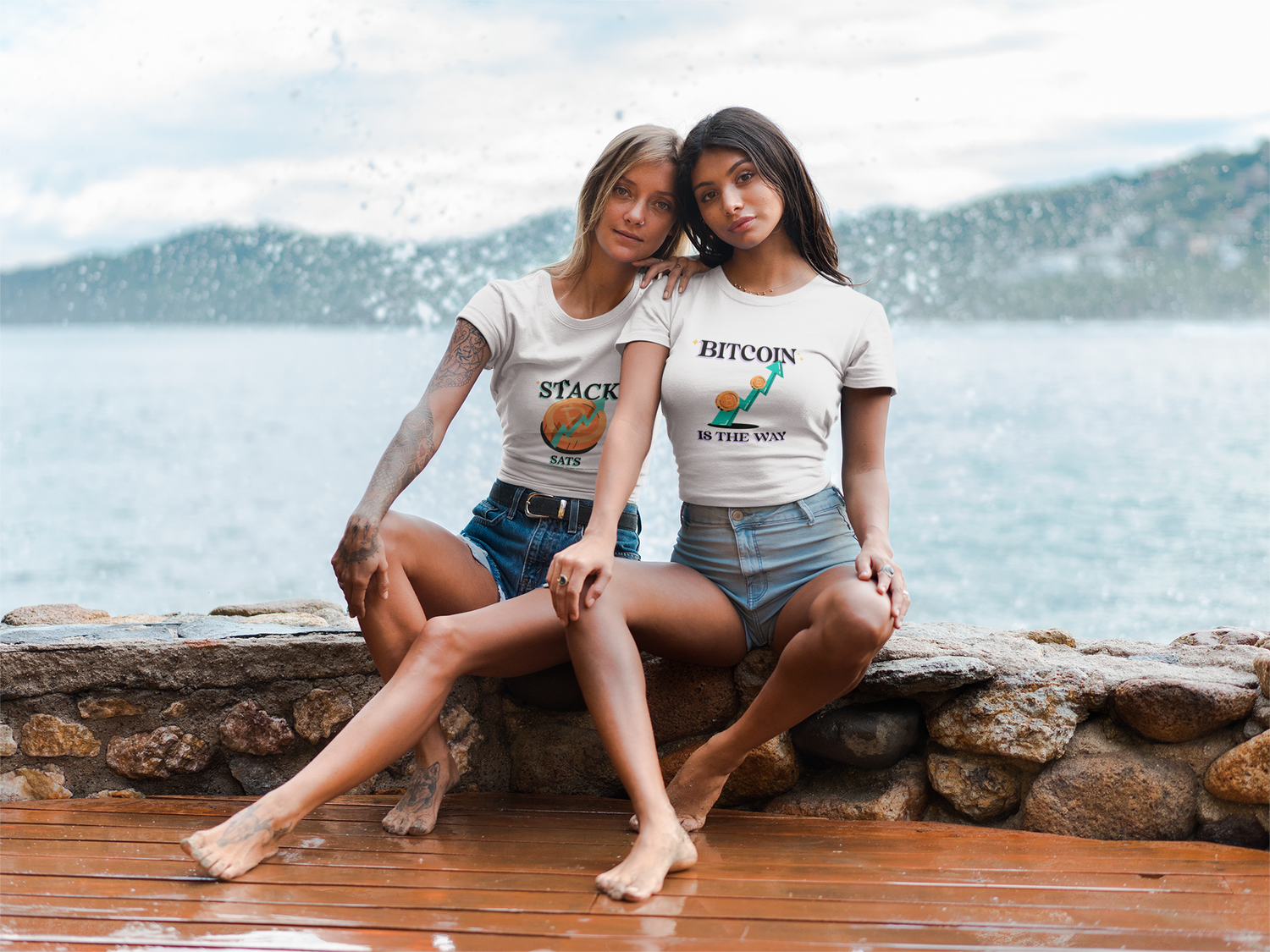 Team Chaos
We absolutely adore our supporters. The louder the better! And because we love you so much we wanted a way to say thank you. We've created a team for our loudest cheerleaders, giving them a chance to earn gifts.
Apply Today
Frequently Asked Questions
Return Policy

We strive to provide the best shopping experience possible. For non-custom or non-sale items purchased within 30 days, we accept exchanges. Please note that return shipping costs will be paid only for items with manufacturer's defects. We double-check every order for quality, so rest assured that this is unlikely to occur. If your item was damaged during delivery, please keep all packaging as per postal policy, and we will offer exchanges for store credit within 30 days of purchase. Please return the item in its original packaging and obtain an RMA# by responding to your order confirmation email or using our shop messenger. The RMA# must be written on the outside of the package; otherwise, the shipment will not be accepted.

However, we do not offer returns on digital, made-to-order, or custom items. Customers from countries mandating return policies are kindly informed that we do not offer returns for any reason. By placing an order, you choose to forfeit the right to return any product, helping us keep prices affordable and business sustainable.
Do you accept Bitcoin?

Absolutely! You can check out using the Bitcoin Lightening Network.

If you would rather we also accept BTC, LTC, DOGE, and USD via other payment processors in checkout.
Do you offer gift cards?

You can find gift cards at the top of any page under the menus Smart Sassery Gift Shop > Gift Cards.
Do you gift wrap?

We no longer offer gift wrap at this time. However, our items are shipped nicely. (Poster sized prints are shipped on their own with nothing else.)
What happens if something arrives broken?

First, I am so incredibly sorry for your predicament. Unfortunately we have absolutely no control over the package once we hand it to the US Postal Service. We do wish we could watch every little creation we send out into the world until it arrives safely.

Please contact USPS to handle these situations. Please if you are having any trouble with USPS reach out and we will do our best to point you in the right direction. Please also remember we have no control either. 

If your package is damaged, please keep all the original packaging and take pictures of the outside as well as the contents. USPS will ask for this when reporting the damaged item. 

If you have purchased insurance for your package or had your package shipped via UPS and it arrives damaged please send me clear photos (not screenshots) of the package, the contents, and the shipping label. As the shipper I will have to take care of processing the damaged item for insurance. Your item will be recreated or refunded once insurance claims have been completed. Insurance is an upcharge via direct invoicing. Please message me for insurance or upgraded shipping. 

I do understand some areas have problems with lost, stolen, or damaged packages. You can purchase insurance for your package if you have problems with mail in your area. If you are worried for the safety of your package.  Please send me a message requesting insurance and I can send you an invoice. 

If you would like it shipped via UPS so you may utilize an access point services via My Choice services. I will send you an invoice directly through my shop. Free shipping is not available via UPS. 
How much is shipping?

Shipping prices vary depending on the items purchased and the location being shipped to. Please refer to your cart for your specific shipping fees.
How are your items shipped?

We ship through USPS.  We find they are very quick and reliable in all areas we ship to.  You will get a tracking number, and notified when your items ship.  All shipments are typically received in 3-5 business days, however sometimes mail is delayed and out of our control. 

Packaging is done with a considerable amount of thought and care. I am a certified UPS packaging specialist. That shows through in my packaging. Your items will be protected from damage by reasonable force as well as water, dust, and weather. Prints ship in stay flat envelopes, everything else is shipped in padded mailers or boxes. Stay flats and small boxes are then shipped in water & tear resistant resistant bags. All items are wrapped again within the shipment packaging. 

All of my packaging is recyclable with the exception of the cellophane, they are simply biodegradable. All of the shops carbon output from shipping is offset by protecting forests and planting trees. See our blog if you'd like to read more about this.
How long does it take to get my items?

With the amount of different items I offer the shipping times vary. Due to these variations you can find the shipping speeds of any item in its category's description, or in the item's own description. In general my shipping speeds are as follows:

Digital Products - Delivered instantly following payment processing. 
Ready to Ship - These are items already created. These items typically arrive within 3-5 business days. I don't carry these too often. They are usually sales.
Made to Order - This includes the majority of our items, unless otherwise labeled "RTS" in the title. These items are created after you purchase them. These items arrive within 3-5 business days from date of completion. Completion typically takes 7-10 business days, depending on order volume. You will be alerted if shipping volume is unusually high and it would take longer than a week.  You can also find updates on this via social media @SmartSassery. If an item typically takes longer than a week to create, it will be noted in the item's description. 
Rush Options are always available via direct invoicing. Please message me for options using the chat bubble at the bottom of any page.
Can I place a custom order?

Absolutely!  You can request commissions here. Message me for any questions you might have. Please use the shop messenger in the bottom corner of any page to contact me. 
Allergy Warnings

The items from this small business are always smoke-free. However, this is a pet-friendly environment. A service dog works here. We also really believe in green living and use some cleaning tools that are made from walnut & coconut shells. These are used to sanitize work surfaces. 
How can I contact you?

Use the chat bubble at the bottom of any page. Please look over the contact page for more information.
I want to be on your website!

When I see an amazing customer photo of my creation, it seriously warms the cockles of my heart! Like, I can't even explain how much I love them! If you wanna be featured, no worries, it's a piece of cake! Just snap a pic of your purchase, tag us @SmartSassery in the photo, and use the hashtag #RBFGifts in your caption.

If your pic is just too fabulous for words, I'll showcase it on my Insta feed and/or website. And who knows, I may even use it in my product images or reviews section. Don't be surprised if you see your photo pop up on my blog or stories, either! If you're looking to support small businesses, there are plenty of ways to do it - leave a review, share, like, comment, follow, or sign up for our emails. And trust me, your likes, comments, and shares can help us find more people to fall head-over-heels for our products!

If you are looking to rep all things sassy come join Team Chaos! Learn more about being a brand rep here.
How are your items printed?

Oh, shit! Time to geek!! Let me tell you all about our prints. They're not your average run-of-the-mill prints, oh no. Our items are professionally printed with acid-free paper and pigments that'll last longer than your ex's last relationship.

And let's talk about our larger prints. They're archival, meaning they're museum-quality, babe! Don't get us started on those Etsy "archival" stickers and bookmarks - we don't mess around like that. We really mean it.

We're committed to responsible printing with only the highest quality papers and pigments that can last for generations.

We're not just high quality, we're eco-friendly too! Our paper is FSC certified, and our pigments use less water. We're all about sustainability and fair working conditions for everyone involved in our production process.

So if you're looking for prints that are sassy, sustainable, and built to last, you've come to the right place, sassy friend. We're all about giving you the best and leaving the rest in the dust.
How are you eco-friendly?

Social and environmental responsibility have never been up for debate. When you buy your stationery and gifts from me you are not only choosing to support a small business, you're choosing quality products as well as social and environmental sustainability. We defy convention and embrace the challenge of bringing premium quality to the world with humane and eco-friendly production. Redefining the industry in the process. Just how you ask? We've got a blog coming on Earth Day that will talk about it. You'll be able to find it here once it launches.